Dunk shot Assist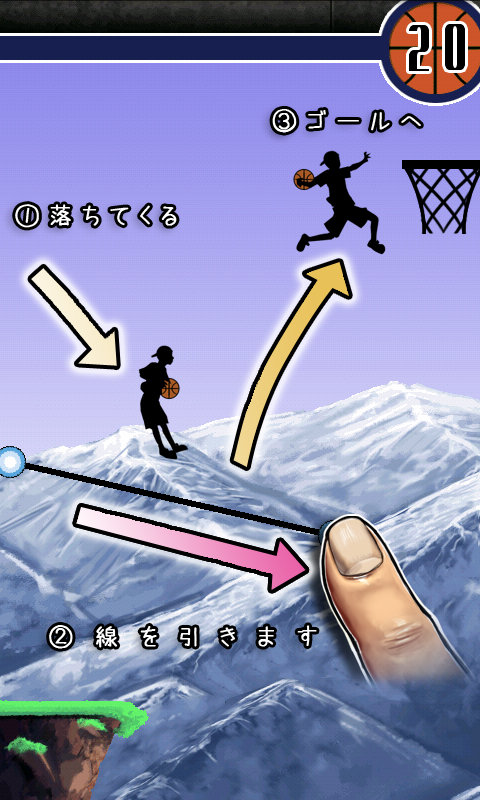 ●About "Dunk Shot Assist"
Surrounded by plentiful nature, a dunk man standing on the cliff tries
to make a dunk shot from a distance.
Before completely falling to the bottom of the cliff, draw a line to
make a magical spring, and make a dunk shot!
It is a very simple game for everyone to play. All you have to do is to
use a finger to draw a line.
Depending on the shooting height and shooting locations (different
challenge levels), an awarded point varies!
If you can make a dunk shot consecutively, extra points will be added as
a combo, and the score will go up soon.
You can not only shoot the basketball but also the dunk man.
This game corresponds with the online ranking. Score high, and show it
off to tons of people out there!